TO BE EXTRA OR NOT ON YOUR WEDDING DAY
---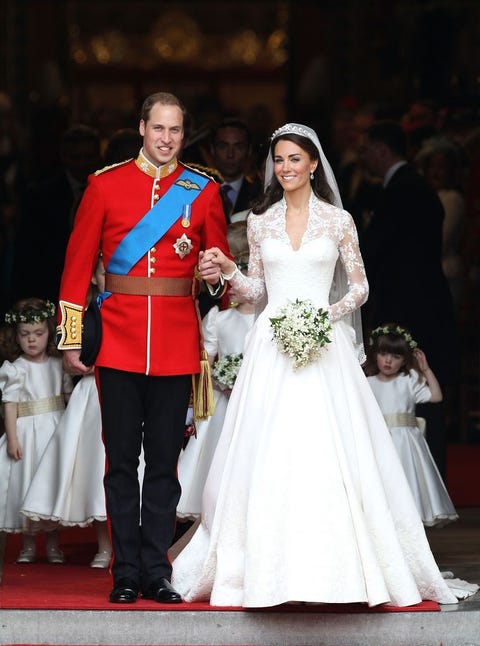 There's so much that you can do with your wedding look; just look at The Duchess of Cambridge. You have to choose your hairstyle and makeup, and sometimes that adjusts depending on your wedding jewelry or if you'll have anything in your hair.
Ladies, (and occasionally men) will as if it's a little "Extra" to wear a crown or tiara. Of course, it is, and you know what…there's nothing wrong with being a little "Extra" on your Wedding Day!
 In my professional opinion, I say go extra! Have fun, shimmer and shine! You don't have to be "Royal" to feel like royalty.
Be the Queen that you are!
---
15 Crowns/Tiaras/Veils to Say Yes to!

---
1. Bridal Veil Mantilla IVORY or WHITE Cathedral Length Adorned with Flowers
---
2. Butterfly Bridal Hair Comb

---
3. Bridal Beaded Edge Wedding Veil with Comb
---
4. Elegant Crystal Bridal Headband Tiara Wedding Bride
---
5. White Cathedral Wedding Veil Full Lace Edge
---
6. Australian Tiara & Earring Set
---
7. Red Cathedral Wedding Veil Full Lace Edge
---
8. Regal Bridal Crown
---
9. White Flower Bridal Wedding Veil Long
---
10. Baroque Tiara Wedding Diadem
---
11. Bridal Veil Cathedral Wedding Veil Two Layer with Blusher and Comb
---
12. Luxury Wedding Bridal Crown Tiara Queen
---
13. Wedding Veil Black Shamai One Layer Cathedral with Comb
---
14. Austrian Crystal Drop Necklace & Earring Set
---
HAPPY PLANNING FROM YOUR CHAOS COORDINATORS!