1. The Single Pocket Fold
The single pocket fold is very versatile. It creates a perfect spot to tuck in your menu or other essentials, and it's simple enough that you can dress it up for any occasion. By adding a natural element like twine or ribbon you can achieve a wonderful rustic feel which will match your overall theme perfectly.
2. The Basic Fold
The basic fold is a simple fold, but I like to spruce it up with twine and other embellishments. Try it with a tag for a place card alternative, or simply layer other adornments on top. You can make these beforehand and focus on your other event details since it holds well in storage. Perfect for a more classic look and a style you can ask your venue or catering company to create for you.
3. The Diamond Pouch
Upgrade your next table setting with the diamond pouch fold, it's fancy but easy to achieve. It also has a pouch that is perfect for a menu or flatware.
---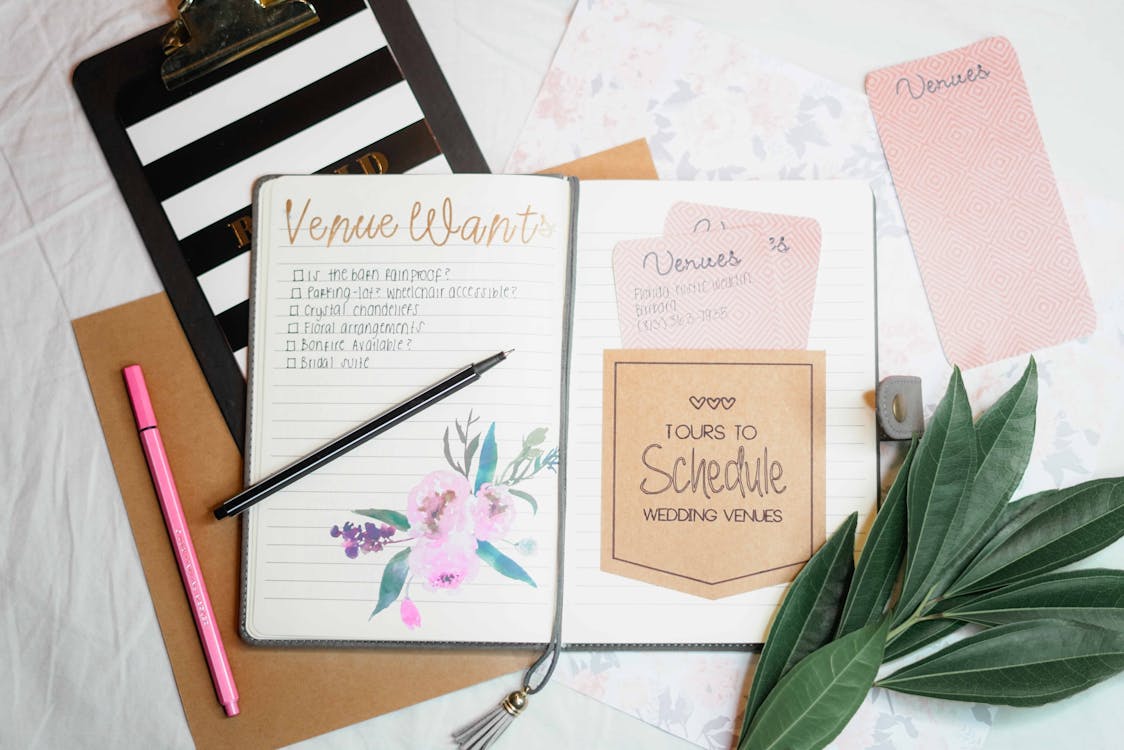 If you're having difficulties pulling your look together and the ideas you have for your wedding style are overflowing your mind and your Pinterest board, this is the product for you. If you are questioning things like what table linens you should rent, what color palette to use or how to turn all of these ideas into a cohesive style.. you are not alone and help is here!
Turn your wedding ideas into a polished and cohesive look
Get support from a team of wedding professionals at your fingertips when you get stuck
Get ideas on how to make your wedding "so YOU" so you can plan the best wedding EVER!
How it works: After you purchase The Chaos Coordinator's Wedding Planning Box, we will email you a Wedding Questionnaire that will help us learn more about your style preferences as well as connect us to your Pinterest Board. Once you've submitted it, we will set up a phone call to chat in more detail. We then get to work designing your wedding style + personalized wedding planning steps while you relax! Once we are done we will ship your custom wedding plan right to your door and link you into our digital platform where you can make changes and plan on the go.
---
HAPPY PLANNING FROM YOUR CHAOS COORDINATORS!
ARE YOU IN?
Subscribe to our newsletter and find out first about New Wedding Styles, Seasonal Sales, DIY Wedding Tips and Planning Posts.

You'll get notified first anytime we have a sale on our Wedding Planning Box or when we giveaway free copies of our upcoming wedding planning book, The Chaos Coordinators Wedding Planning Book.
We'll only send out a newsletter once a month so you don't feel spammed!