$3,262. That's the average amount couples shell out for wedding planners in the U.S.
Considering that's more than 10% of the typical $31,000 tab for a wedding, you need to make sure every penny is well spent.
So what's the best way to evaluate whether a coordinator understands and can execute your Big Day vision?
Take note of the questions the planner asks you.
With the help of "Wedding Planning for Dummies" author and event planner Marcy Blum—whose celebrity clients include Billy Joel, Kevin Bacon and Colin Hanks—we're uncovering the top get-to-know-you questions every bride and groom should expect from an ace planner to-be.
1. What's your budget, how many people are you inviting, and what's your dream venue?
O.K., so this is technically three questions, but it's important to tackle them upfront—and all at once. Not only will your answers provide key information that can help a planner determine how realistic your expectations are, but they can also give you an idea of how transparent the planner is willing to be.
"I just met someone with a $200,000 budget who wanted a four-day event in the Hamptons. After listening to them, I said there's no way they could afford what their vision is," Blum says. "Or let's say you want to invite 500 people and have it in a garden. It's unlikely you're going to find a garden that's big enough."
Bottom line?
"Don't find someone who just agrees with you all of the time," Blum says. Otherwise, you may find yourself having to reimagine big details in the middle of the planning process—after you've had your heart set on them.
2. Do you have any vendors in mind?
If there's a band you've been itching to hire or a makeup artist whose work you admire, now's the perfect time to mention it. But watch out for the counter response Blum considers a huge red flag.
"If a planner tries to talk you into their vendors at the first meeting—such as saying, 'When are you scheduled to look at The Plaza?'—they're probably getting referral fees," Blum says. "If the planner is forceful and not a good listener, that's an issue."
After all, you want to work with affordable vendors you trust, not ones who pay your planner to push their services.
3. How involved do you expect a wedding planner to be?
With some couples Blum handles every detail and doesn't see the couple until a week before the wedding. "They trust me and my team, and I just show them the final product to approve or not approve," she says.
In other cases she collaborates with brides who want a lot of input.
Asking this question provides a clear sense of which type you are—and helps her pinpoint a price tag for her services. A consultant who primarily offers advice during the planning process and handles day-of coordinating could run you $3,700, while fees for a full-service professional shoot up to more than $5,000.
4. What weddings have you been to that you didn't like?
Blum says savvy planners will use this back-door prompt to learn what aspects you value more than others.
"People don't usually even know what their priorities are until you ask them specific questions," she says. "For instance, if you hated the food [at another wedding], that means that you're someone who pays attention to food. Or if all you talk about is the flowers, it becomes obvious that you're really interested in decor."
With those answers in mind, the coordinator can help you rank your top wants, as well as suggest places to scale back your budget in order to be able to afford them.
5. Do you have any non-negotiables?
When Blum was planning a wedding last year, she discovered the bride cared about one detail above all others: She wanted an outdoor ceremony.
But there was a problem.
The country club venue wouldn't allow the bridal party onto the golf course until 6 P.M., which would push back the ceremony start time—and the opportunity to take photos—until well after dark.
So Blum made an unconventional suggestion—have the cocktail hour before the ceremony to allow more time for photos—which ended up working out perfectly.
"As a planner you need to find out what that one thing is, and then try to find a solution to make it happen," Blum says. "Because if someone has had that in their mind forever, they're going to be disappointed if you can't deliver."
Want your own planner to drum up outside-the-box solutions? Work with someone who remembers to ask about your deal breakers—then does whatever it takes to turn the plan into a reality.
This post originally appeared on LearnVest.
---
NOTES: I loved this short interview with Celebrity Wedding Planner, Marcy Blum! There's actually a question on here that I didn't even think to be asking and will add it into our Welcome Packet.

For those of you on the fence, or feeling over-whelmed with the amount of people calling themselves "Wedding Planners" please use this as your guide to wade through the fake planners and find the truly professional ones.

-M.H.- OWNER OF CHAOS COORDINATORS
---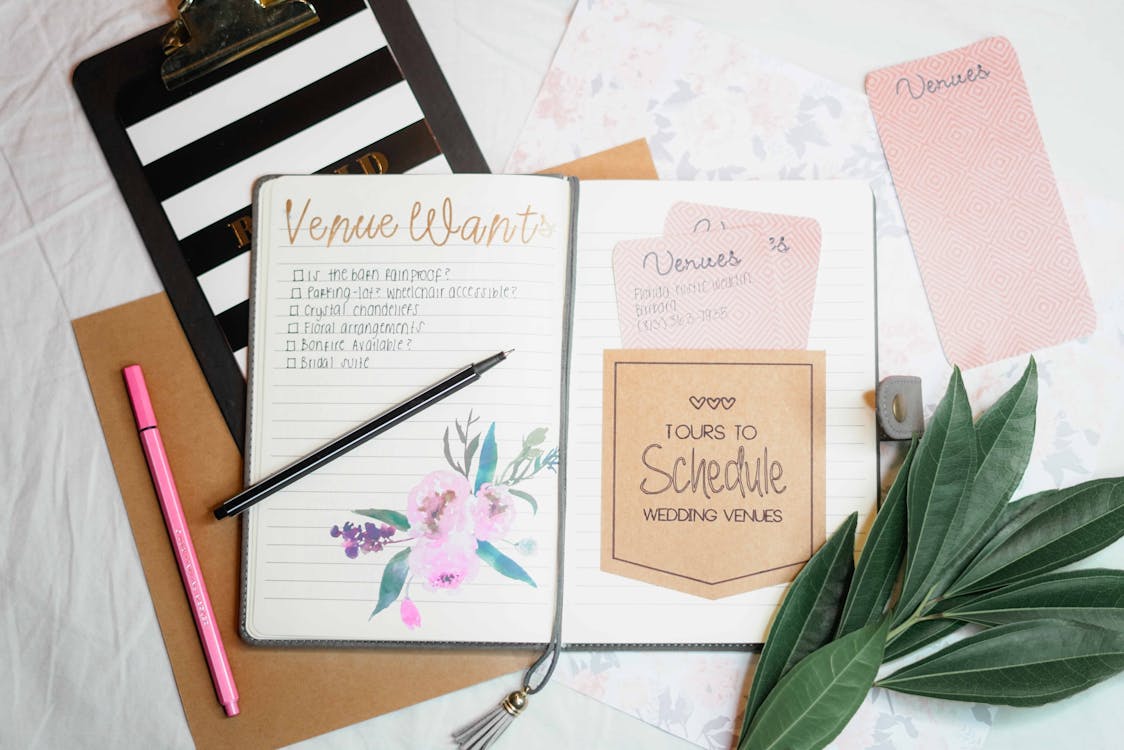 If you're having difficulties pulling your look together and the ideas you have for your wedding style are overflowing your mind and your Pinterest board, this is the product for you. If you are questioning things like what table linens you should rent, what color palette to use or how to turn all of these ideas into a cohesive style.. you are not alone and help is here!
Turn your wedding ideas into a polished and cohesive look
Get support from a team of wedding professionals at your fingertips when you get stuck
Get ideas on how to make your wedding "so YOU" so you can plan the best wedding EVER!
How it works: After you purchase The Chaos Coordinator's Wedding Planning Box, we will email you a Wedding Questionnaire that will help us learn more about your style preferences as well as connect us to your Pinterest Board. Once you've submitted it, we will set up a phone call to chat in more detail. We then get to work designing your wedding style + personalized wedding planning steps while you relax! Once we are done we will ship your custom wedding plan right to your door and link you into our digital platform where you can make changes and plan on the go.
---
HAPPY PLANNING FROM YOUR CHAOS COORDINATORS!
ARE YOU IN?
Subscribe to our newsletter and find out first about New Wedding Styles, Seasonal Sales, DIY Wedding Tips and Planning Posts.

You'll get notified first anytime we have a sale on our Wedding Planning Box or when we giveaway free copies of our upcoming wedding planning book, The Chaos Coordinators Wedding Planning Book.
We'll only send out a newsletter once a month so you don't feel spammed!